Saturday, January 22, 2011 at 3:42PM
While I have you guys here, it's Saturday 3:45pm and I'm just sorting through my music to take for tomorrow morning's show, and two CDs I'll definitely be taking with me are two CDs I wanted to take a quick time out for and let you know about...
I heard Curly CJ on Starpoint play a wonderful song by Lou Courtney and his album, 'I'm in Need of Love', which was originally recorded in 1973 and reissued in 1999 on Soul Brother Records. He played 'I Don't Need Nobody Else' in December and after much mixup with Amazon, my copy finally arrived in the post last week, along with...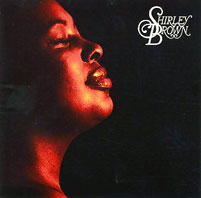 the self-titled album by Shirley Brown. This album didn't come with any recomendations though - this is what is commonly referred to as an 'impulse buy'. Yes, an 'impulse buy', and one that's been a fantastic addition. Also re-released via Soul Brother Records, this incredible gem was released in 1977 and I think reissued in 2007.
I seem to be in a 70s soul purchasing zone so I'm really glad and relieved that these hit the right spot. I'll be playing a song from each album tomorrow and for many more weeks I imagine. If anyone reading this happens to be keen to pick up some authentic, sensual, string-laden soul music, I couldn't recommend these two albums more.
I M S
|
Post a Comment
|